The farm Tetín as a challenge of ancestors year by year
Region of Beroun, Saturday, September 18th, 1993
"The world is becoming smaller and smaller. Therefore, it is important whether I live here or in Canada," Mr. Jan Duras told us.
Entrepreneurship in whatever form is a tough challenge for any stranger or whoever has not spent longer period in our country and is not aware of specific problems connected to market economy. Especially when it comes to the current transformation of Czech agriculture. In fact, if they deal with this issue, it is rather an exception. To find about how the situation is perceived by the Canadian returned from abroad to our country, I visited the family Duras at Tetín, who decided to restore the shine of the old farm. I asked a few questions to Mr. Duras jun. (26), who replied willingly, although his ancestors´ language still gives him some trouble.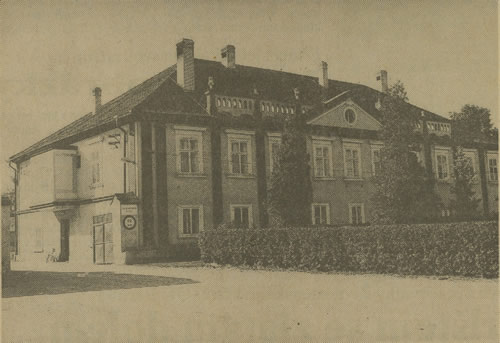 VERY NICE FARM BUILDING attracts attention, but it also had to undergo structural modifications over time.
Photography: MARIE DLOUHÁ
How do you adapt to our way of living, especially, when living in completely different culture, conditions and in a big city for so long?
"I have to say I like it over here very much. I was interested in farming much in Canada already, so I do not see much difference here. It is hard indeed, especially when I like my country (Canada) very much. It is a rather a challenge for me which I decided to face and meet successfully."
What did you start with after overtaking the farm?
"The place was in a bad condition after our takeover. There was a huge mess all over the place, so we created space for future activities as the first step. Next, I made sure that the farm employees were satisfied, because there cannot be prosperous farm without satisfied people working on it. We discussed openly together at the very beginning – I have to say I have had and still have a very good feeling about them and their working attitude. People are similar around the globe. In Canada, there are hardworking as well as lazy people and it always depends on how well you choose the right people to your team. That is a crucial element which one can build on. I hope we have reached common satisfaction."
Which area production will be the most important for your farm?
"Breeding of cattle and associated milk production is I believe is currently economically the most advantageous, not only due to location of our farm near Prague. Last but not least I cannot forget about breeding horses. We have two horses now, however, we are planning on extending this activity."
Are there any difficult issues with the milk production for you to handle?
"Sure, there are, especially when it comes to the cooperation with our customer – Radlicka mlekarna (Radlicka diary). However, such difficulties one can find in any similar business relationship... I hope these minor hitches are to be removed by more frequent cooperation. Furthermore, we of course suffer by our own, I would call them internal problems. For example, we have to find out way how to make coop larger, which would take our breeding closer to the open nature which is also most natural for the cattle. We also worry about the unbalanced milking of each piece of cattle."
We have approached to Jan Duras at this moment, who also told us some of his observations.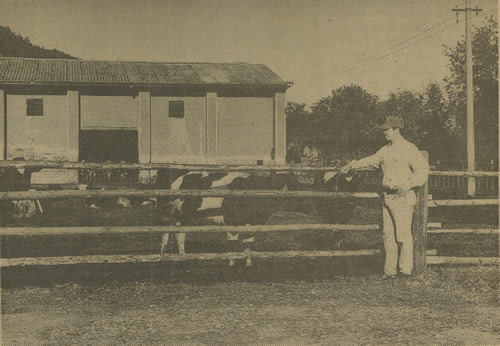 "IT IS HARD", says Matthew, "I love Canada and its nature, but (this farm) is a challenge for me and I wish it to succeed."
Photography: P. HALABURDA
When did the idea of bringing your family back to the farm and start farming pop into your head?
"We were interested in what has happened to our family property while we were not living here, of course. But before takeover, the certain legislation and laws creating conditions for it had to become effective first. Of course, it created other problems where Czech bureaucracy played significant role. However, once you decide for such a step, you must count on problems to arise, but problems are to overcome."
How did you fit in with the locals and how do you feel about being back at the place for you so familiar again?
"I do not think of our return to the village as anything extraordinary. I think we do not have any issues with the locals so far. And of course, being at the places of my youth I perceive only the most pleasant feelings."
To my last question, whether he also does consider his permanent relocation to the Czech Republic he replied:
"Today, I cannot give you a right answer whether I will live in Canada or at any other place in the world. The world has become smaller and smaller recently. Therefore, I do not see any issue by living for some time in Canada and some time here, everything seems to be so close these days..."
Talking to both gentlemen was very interesting, it was obvious they are thrilled to devote themselves to what their ancestors had been forced to leave once. Let us to wish their "Czech dream" comes true eventually so we can come over next time for a visit of a successful and thriving farm.
(hal)